Vacuum Wand for Wafer Handling
Our unique valve* ensures reliable suction and release of a semiconductor wafer.
The well polished inner wall of the valve part minimizes particle generation.
The optically polished wafer tip provides excellent adhesion to a wafer.
The vacuum wand body can be easily detached from the tubing.
*US Patent 6176265B1, Japanese Patents 1698352/1885465
You can find the vacuum wand which meets your requirements on our interactive catalog.
---
F series Teflon(R) body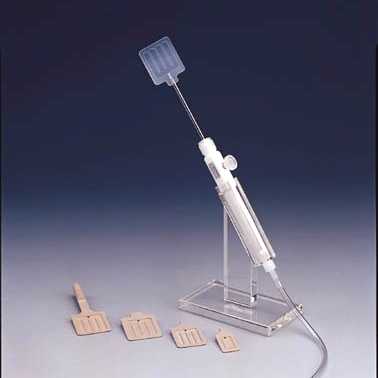 ---
Please contact our distributor for more information.
---
Home | Vacuum Wand | Manual Wand | Vacuum Pump | Interactive Catalog | Die Handling Tool | Contact